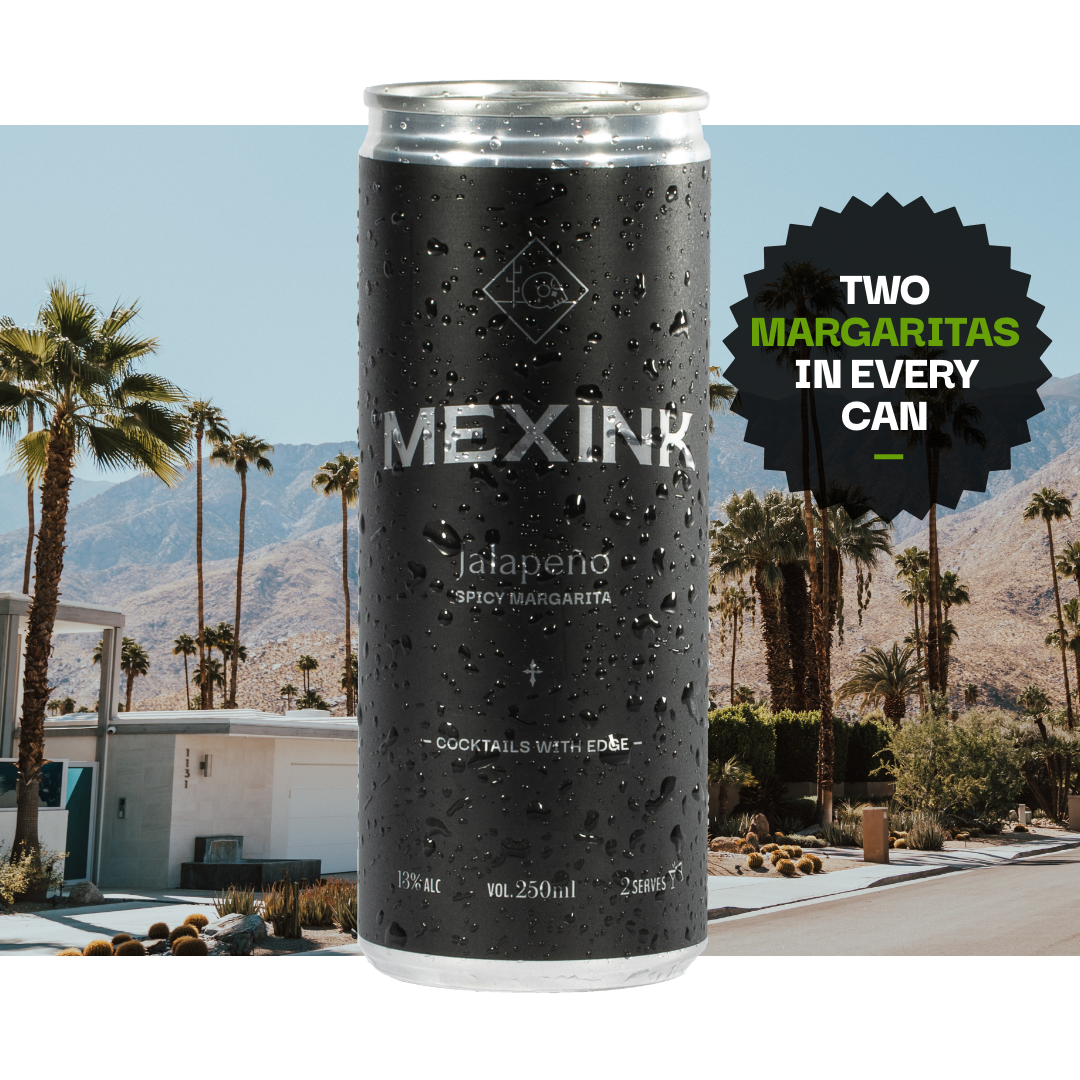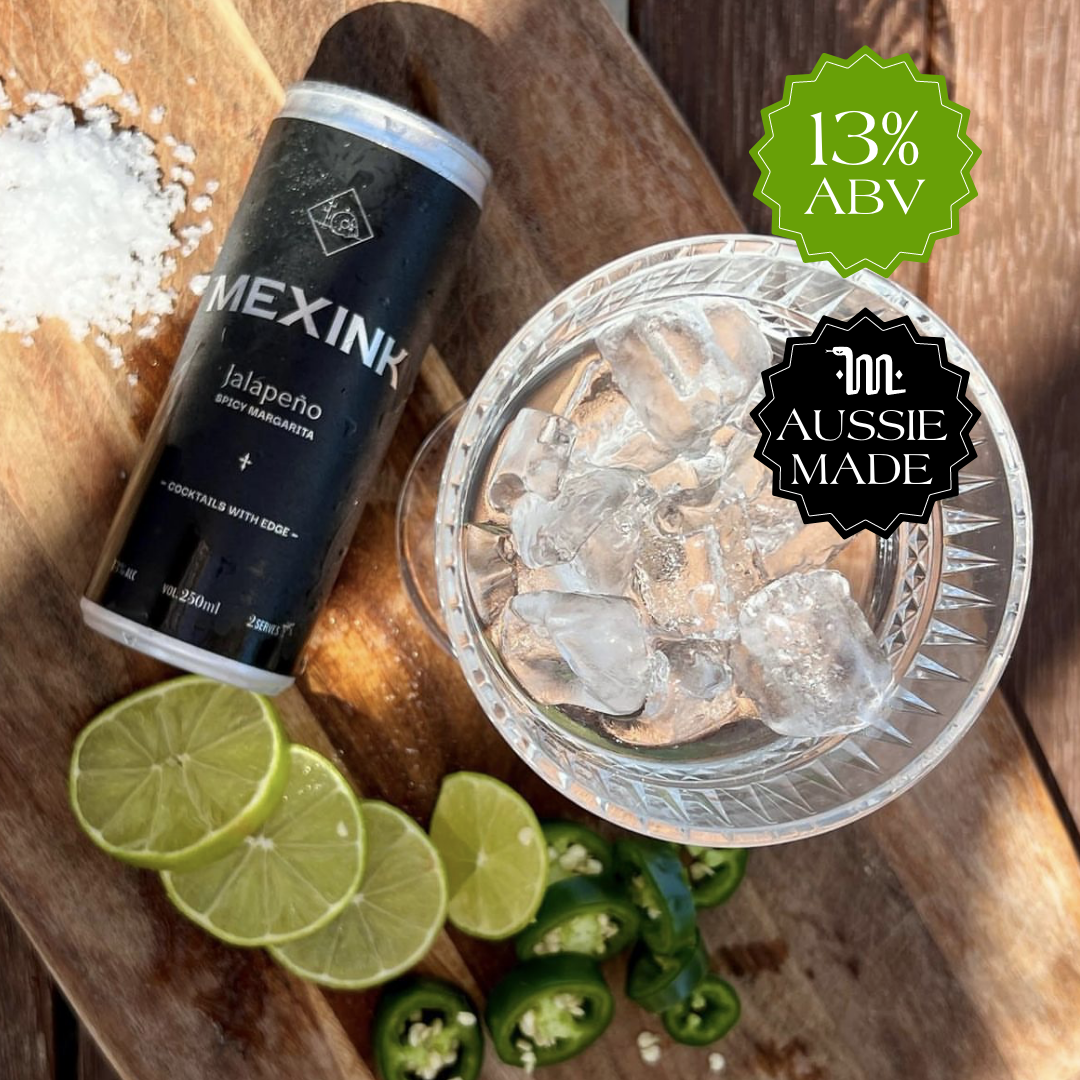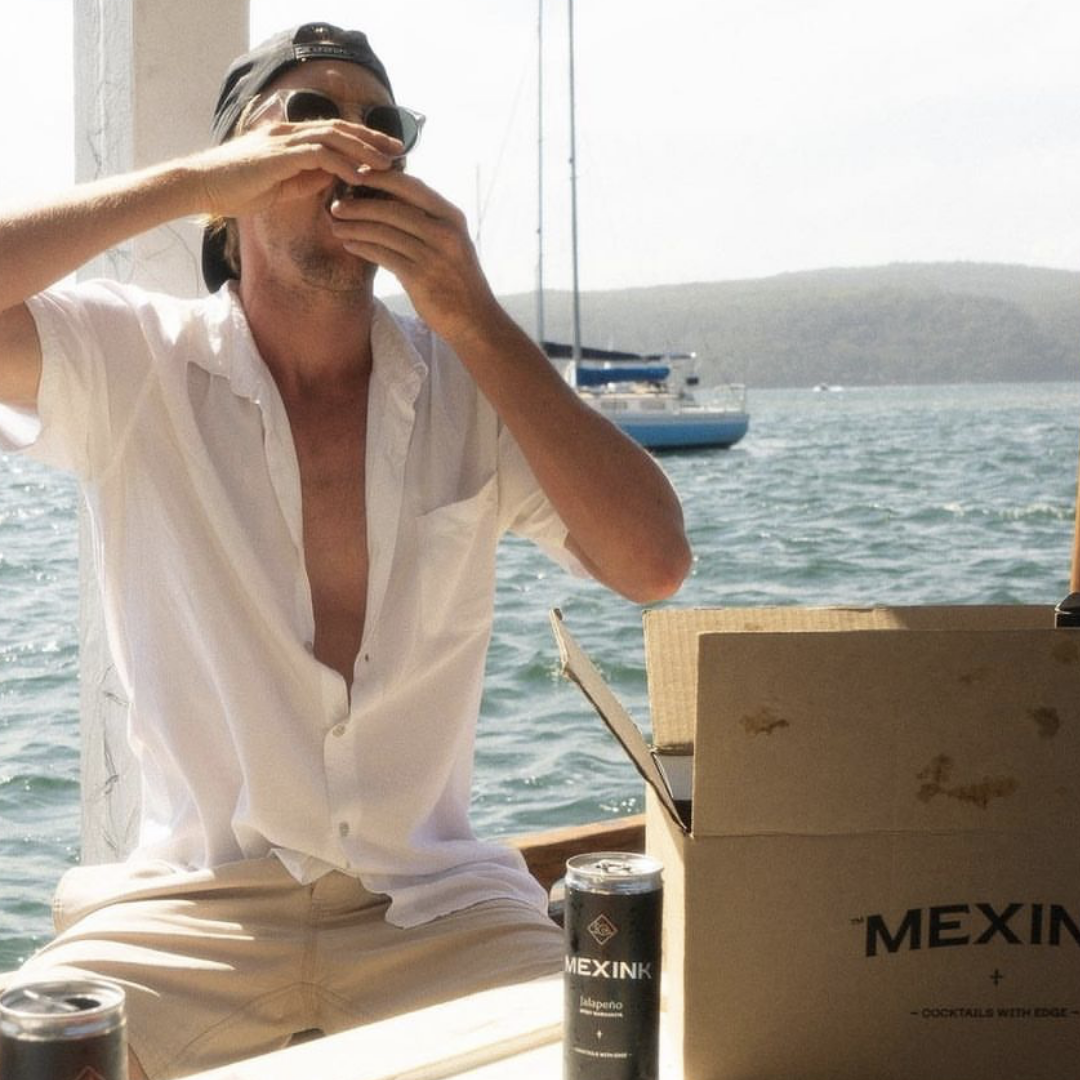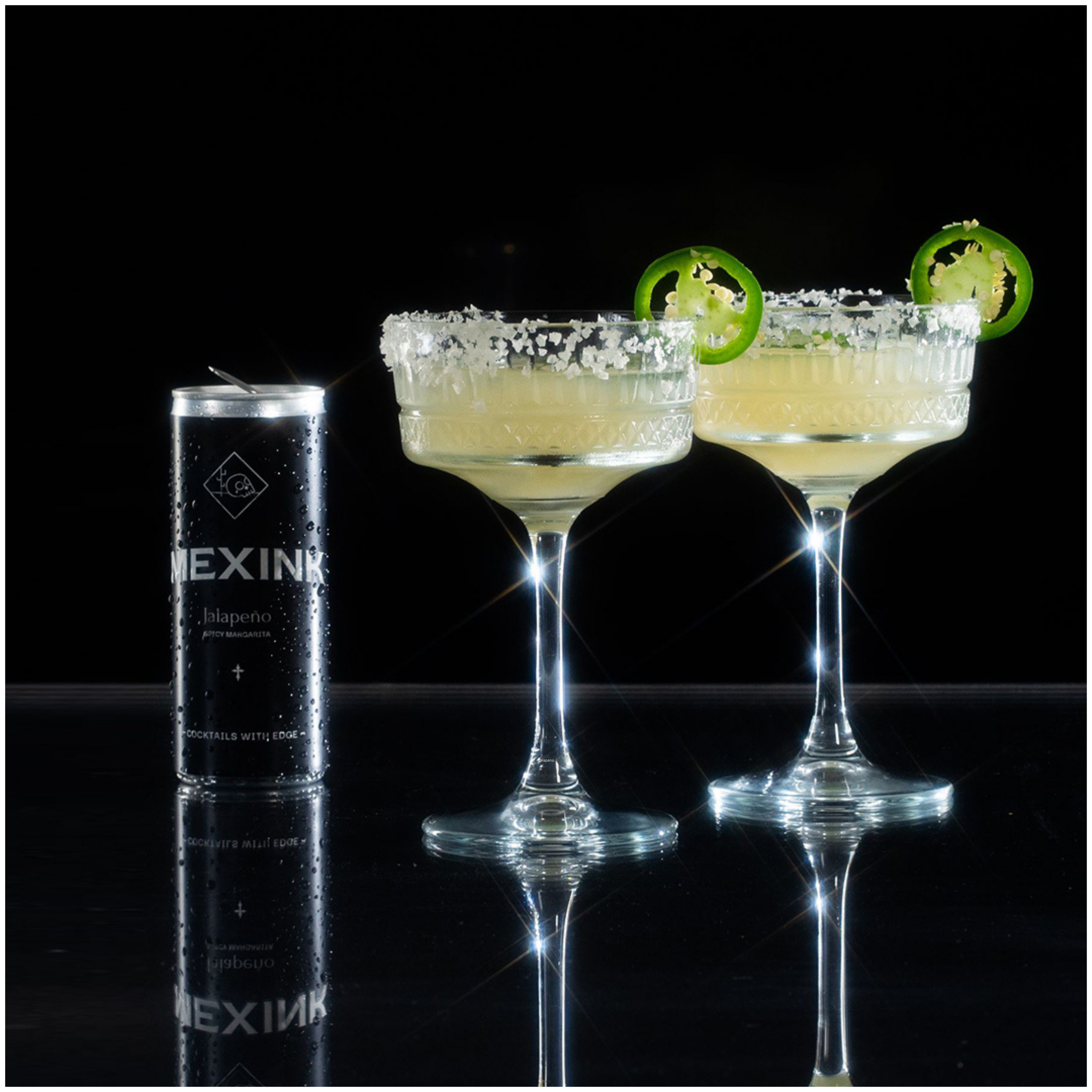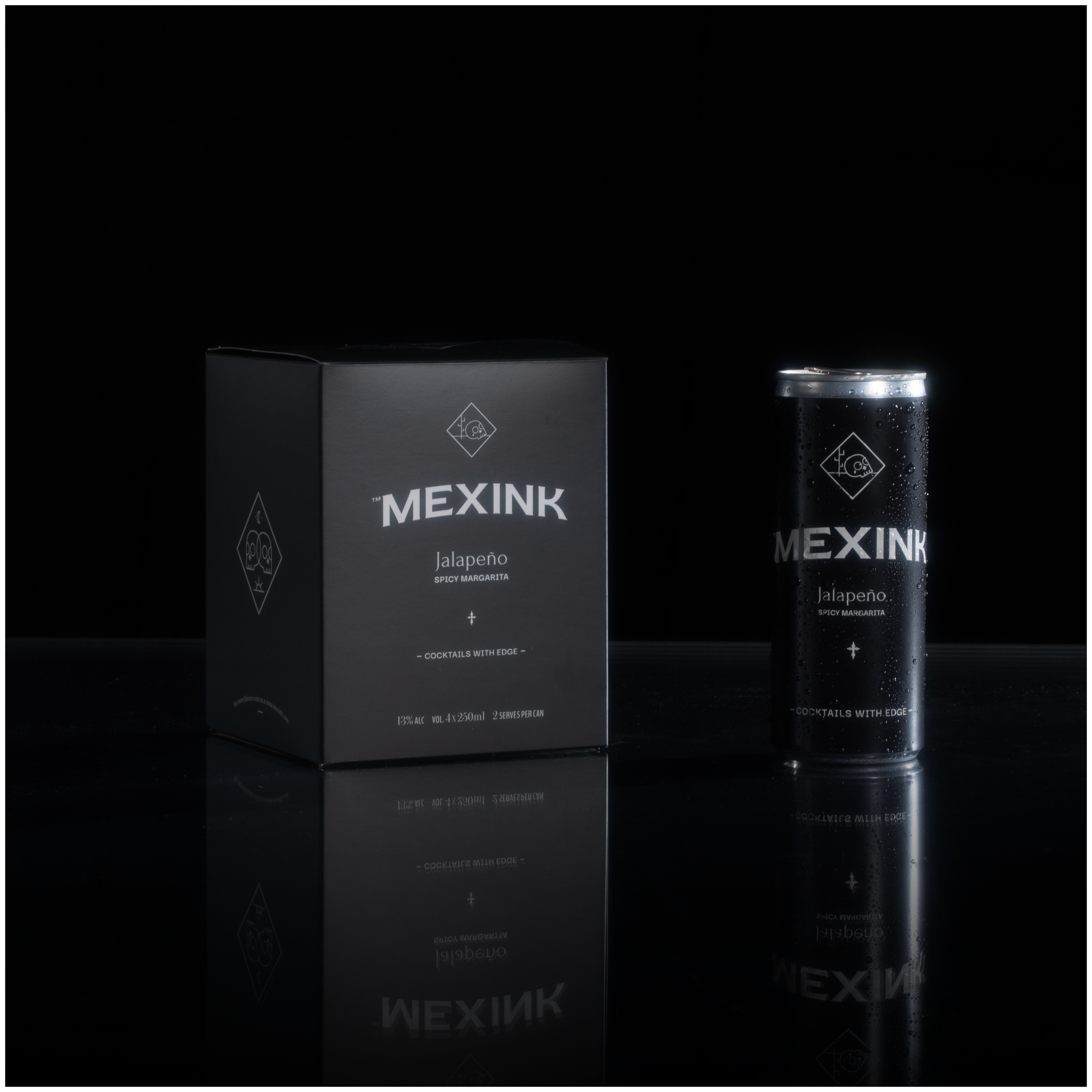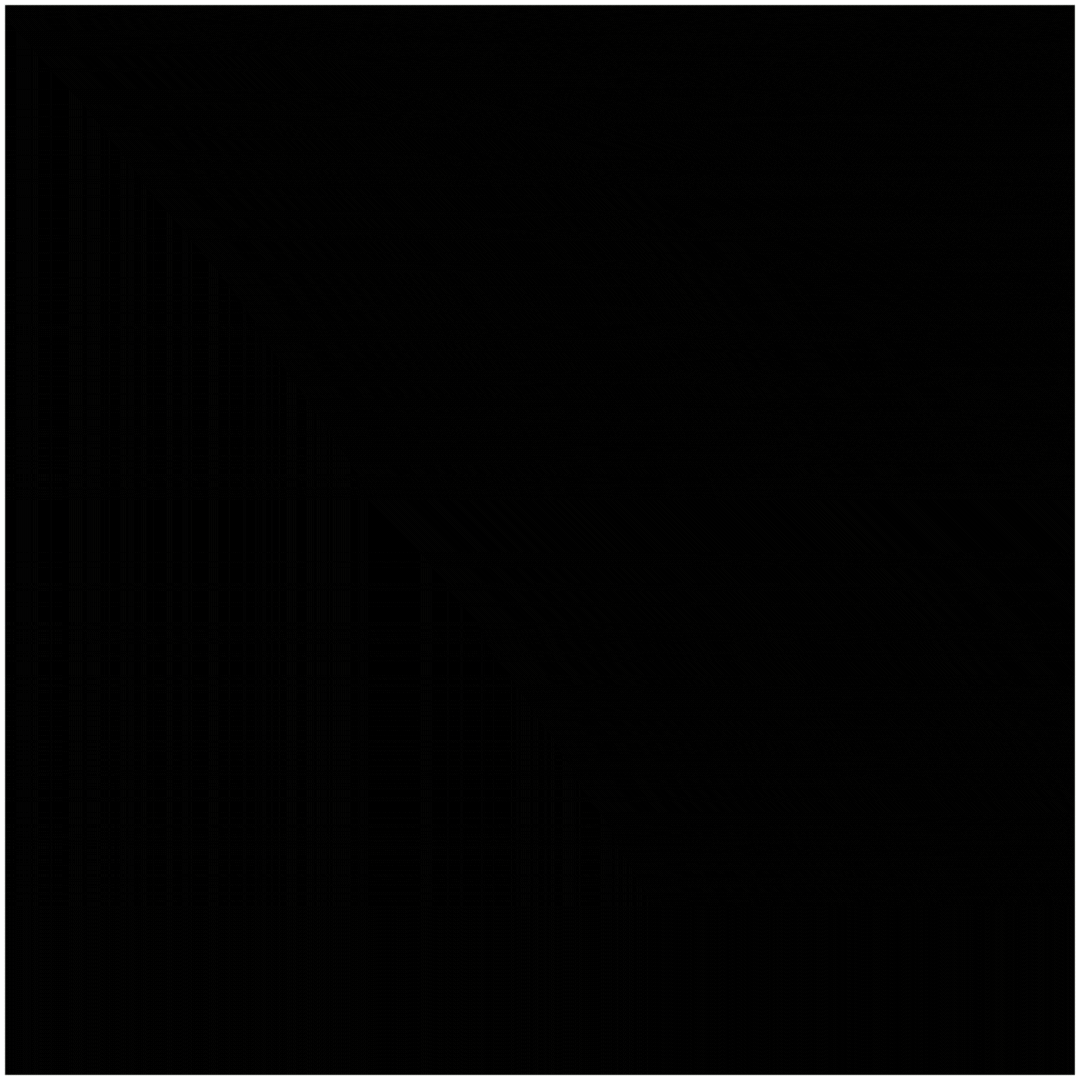 IN A PACK
WHAT'S IN IT?
HOW TO ENJOY IT
Jalapeño Spicy Margarita
Add some spice to your life with our Jalapeño infused premium tequila mixed with zesty lime juice and triple sec. Trust us, this feisty Mexican-inspired margarita is deliciosa.
All Australian, all premium ingredients and flavours, with 13% ABV and two perfect cocktail pours per can, this bartender quality baby brings twice the spice.
Feeling spicy? Mexink brings the heat!
Please enjoy responsibly. Serving suggestion only.
Australian Made
ABV: 13%
Servings per can: 2
Recyclable Packaging
Straight fuego. This baby has heat!
Jalapeño infused premium tequila mixed with zesty lime juice,and triple sec.
Chill it, shake it, and crack it.
Feeling spicy? Serve in a cocktail glass over plenty of ice and up the heat even more with a slice of Jalapeño. WATCH VIDEO
Perfect summer drink
s
Absolutely delicious!!! with a side of fresh pineapple and chilli olives!
the best!!
I am addicted to your Spicy Margiritas. They are so fresh and really easy to drink, especially on hot days
Hotter than high noon. Rattlesnake venom and a rattling fan.
Jalapeño Spicy Margarita
MEX'MIX OF TOTAL HAPPINESS
Bartender quality
We've smashed the old cocktail-in-a-can stereotype. We use REAL ingredients so these babies taste just like a pro bartender made them, but even more consistent and convenient.
Aussie made
MEXINK margis are brewed and canned by locals in Brookvale on Sydney's Northern Beaches.
Environmentally focused
After you enjoy, please recycle all MEXINK packaging. We're continually looking at ways to reduce our footprint and improve our use of sustainable goods.