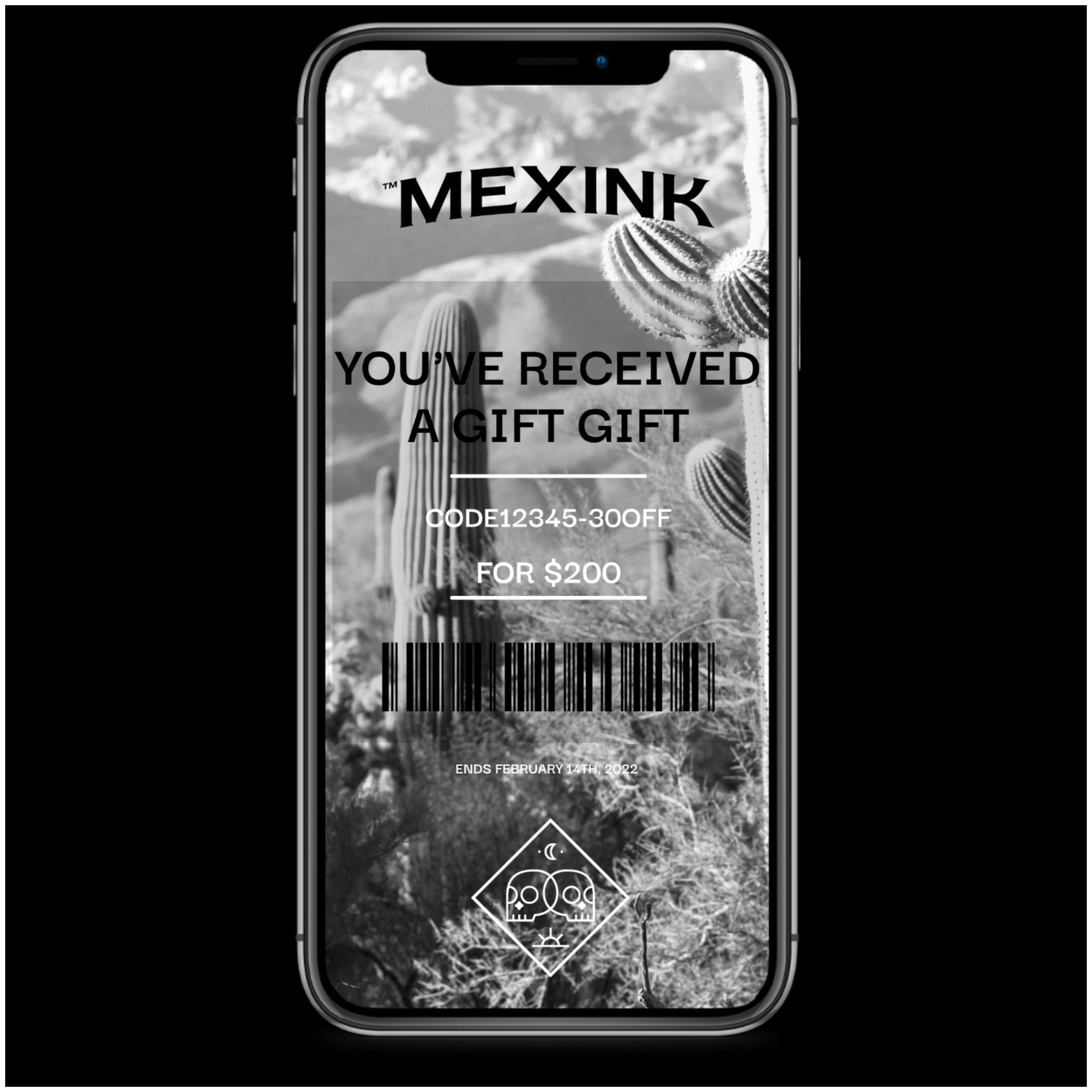 Give the gift of a MEXINK online gift card. Valid for 3 years from date of purchase, not redeemable for cash. Please refer to our Terms of Service for full Terms & Conditions of the eGift Card.
AN IMPORTANT NOTE: This online gift card will be emailed directly to you, the purchaser. You can then choose to print it out for gifting or simply forward it on to the lucky recipient. 
Be sure to check that sneaky spam folder if it doesn't arrive immediately after purchase, or get in touch with info@mexink.com with any questions.
MEX'MIX OF TOTAL HAPPINESS
Bartender quality
We've smashed the old cocktail-in-a-can stereotype. We use REAL ingredients so these babies taste just like a pro bartender made them, but even more consistent and convenient.
Aussie made
MEXINK margis are brewed and canned by locals in Brookvale on Sydney's Northern Beaches.
Environmentally focused
After you enjoy, please recycle all MEXINK packaging. We're continually looking at ways to reduce our footprint and improve our use of sustainable goods.
Join the MEXINK Cocktail Club
Subscribe to get special offers, free giveaways, and once-in-a-lifetime deals.
Join the MEXINK Cocktail Club